A Ray of Hope Capital Campaign

Thank you for your personally significant gift to our children . . .
We are grateful to all who find it in their hearts to support the campaign to bring about a "Ray of Hope" for our community's most vulnerable citizens, our children.
We wish our services weren't needed in our community, but they are . . .
The Children's Advocacy and Protection Center exists to bring about awareness of and build a will for advocacy on behalf of the children and youth in our community who suffer from abuse each year.
The CAPC has experienced the strong annual support of our community over the years which has enabled us to expand services in response to community needs. As we embark upon a campaign to raise much needed capital funds to relocate to a new home, we ask that you help us sustain the lifeblood of our operations by considering a multi-year annual pledge. Gifts will be used in support of the organization's greatest ongoing operational needs.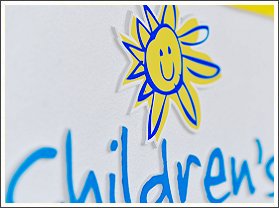 Children's Advocacy & Protection Center
4360 County Home Road
Conover, NC 28613
Phone: 828-465-9296
Email: Dspurling@CatawbaCountyNC.gov