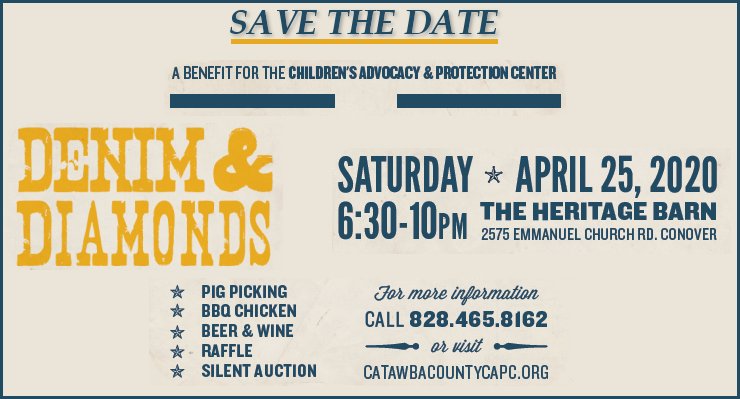 The Children's Protection Award, previously called the Hancock-Settlemyre Award, is given in honor of Dr. Millie Hancock Schumpert, former Hickory physician, and Jean Settlemyre Tashman, former administrator of Frye Regional Medical Center, who were among the founders of the original "Task Force for the Prevention of Child Abuse and Neglect".
This prestigious award honors the individual, community group, or business whose efforts have reduced family stress and improved the quality of family life, thereby reducing the risk of child abuse and neglect in Catawba County.
The nomination deadline is 5:00 p.m Friday, February 28, 2020.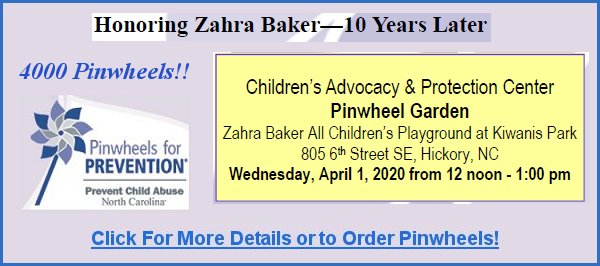 Enjoy watching our Year in Review!
Children's Advocacy & Protection Center
4360 County Home Road
Conover, NC 28613
Phone: 828-465-9296
Email: Dspurling@CatawbaCountyNC.gov