The Children's Advocacy and Protection Center of Catawba County exists to build a community dedicated to the prevention of and the coordinated response to child abuse and neglect.
It is never comfortable for any of us to imagine that child physical or sexual abuse takes place in our backyard, but it does.
The Children's Advocacy and Protection Center works as an advocate on behalf of the children and youth in our community who suffer from abuse each year.
Mark your calendar for Giving Tuesday, November 28th
Partner with the CAPC this Giving Tuesday by choosing 1, 2, or all 3 of the following ways:
Sunshine Level - Help give the gift of lessening the burden of costly travel for our families by providing $5 to help purchase gas gift cards. These gift cards are used to assist parents and caregivers with transportation to and from educational classes (such as our HOPE class), therapy appointments, or other transportation needs related to caring well for our client(s) while using our services.
Pinwheel Level - Help give the gift of food and paper products to help us continue supporting our client(s), families, caregivers, community stakeholders, and staff. You can help by donating monies noted for the purchase of Publix gift cards to allow us to order meals and supplies for HOPE class, MDT breakfast(s), orientation tours and educational trainings, and other needed food and kitchen supplies for the day to day operations of our office to best serve our client(s) and their team.
Hope Level - Help give the consistent gift of hope by becoming a monthly donor. Join in our efforts of providing hope and healing to our client(s) and families by helping financially support the day to day work we do at the CAPC. These monies help with meeting the basic needs of our agency, and allow our staff to keep making connections, encouraging our client(s) and families, and engaging them in striving towards HOPE and healing.
Please join us for Denim & Diamonds 2024!
More Information Coming Soon!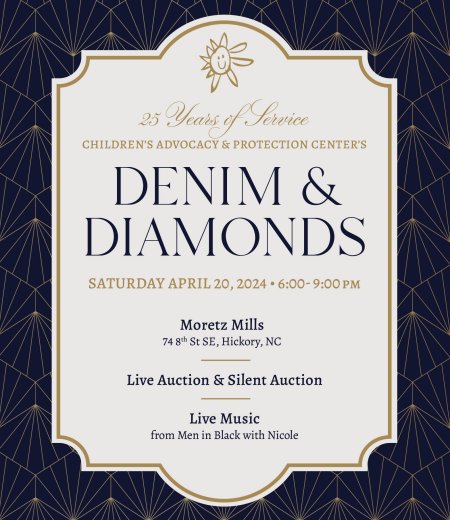 Enjoy watching our Year in Review!
Click HERE to Read our Current Newsletter
Learn More About Us Through These Videos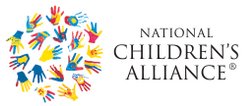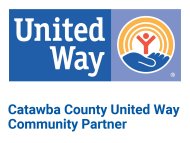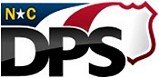 "This project was supported by sub-grant # PROJO10905 awarded by the North Carolina Governor's  Crime Commission.  The opinions, findings, conclusions,
and recommendations expressed in this publication/program/exhibition are those of the author(s) and do not necessarily reflect the views
of the State of North Carolina or the U.S. Department of Justice, Office on Violence Against Women."