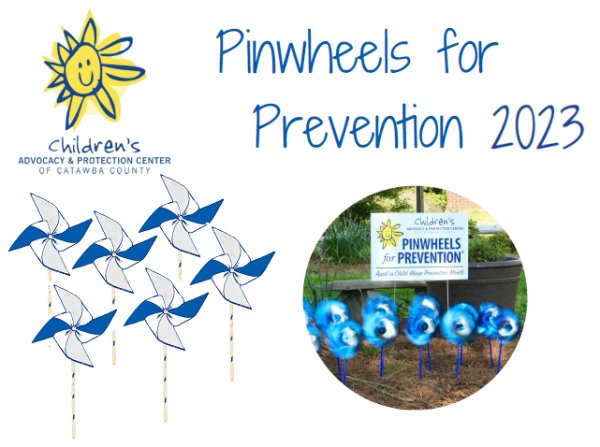 The Pinwheel Ceremony will be held April 5th, 2023 from noon to 1pm, at Zahra Baker All Children's Playground, located at 805 6th St SE, Hickory (with a rain date of April 19th).
Everyone is invited to attend as we join in the national campaign to bring awareness to the abuse prevention efforts that are making all the difference in our community. Join us, as we share our hopes and dreams for the children of our community.
CLICK HERE TO DOWNLOAD A PRINTABLE ORDER FORM
Or…
Order Pinwheels and Pay With Paypal
*Please note that you are purchasing pinwheels.
Thank you!
As always, we are so grateful for your support!
Children's Advocacy & Protection Center
4360 County Home Road
Conover, NC 28613
Phone: 828-465-9296
Email: AOpdyke@CatawbaCountyNC.gov