Children's Advocacy & Protection Center Staff

The CAPC staff is comprised of a full-time executive director, administrative assistant, victim's advocate, and an outpatient therapist. Other staff includes a part-time licensed practical nurse and a community outreach and volunteer coordinator.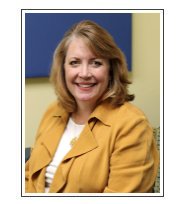 Executive Director –  Adrienne Opdyke, BSW
Adrienne holds a Bachelor of Social Work (BSW) degree from Appalachian State University. She has ten years of experience working with Children's Advocacy Centers. Adrienne has served as the Victims Advocate and Multidisciplinary Team facilitator since September 2007. She is also an Instructor and Facilitator for Darkness to Light's Stewards of Children sexual abuse prevention program.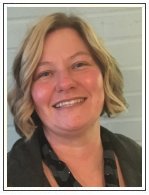 Administrative Assistant – Dakota Spurling
Dakota joined the CAPC in January 2018. She holds an Associates in Arts Degree in Pre-Business from Cleveland Community College. Dakota has a variety of office and bookkeeping experiences including small businesses, public service, and church administration.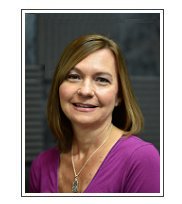 Outpatient Therapist – Karen Henson, MA, LPA
Karen is a Licensed Psychological Associate, earning a Master's Degree in Clinical Psychology from Appalachian State University in 1993. She has 22 years experience working in mental health centers across North Carolina providing therapeutic services to children, adolescents and adults. Throughout her career, she has worked with sexual abuse issues and has experience working with victims, families and perpetrators. This experience allows a unique perspective and understanding of sexual abuse dynamics. Karen joined the CAPC in September 2008, providing on-site treatment services to victims and their families. She is trained in evidenced-based clinical practices and is committed to assisting children and families through the healing process.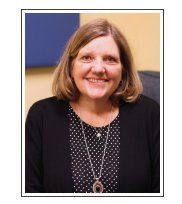 Community Education & Outreach Coordinator – Connie Engart
Connie joined the CAPC in January 2017.
She holds a bachelor of arts in sociology and Christian education from Lenoir-Rhyne University. She volunteers with Safe Harbor Rescue Mission, where she mentors and works with women in the Scents of Hope program.
She serves as outreach coordinator for the women's ministry at Corinth Reformed Church of Hickory. She has tutored at-risk children at area schools and served as a mentor for a Habitat for Humanity family. She is a member of the Service League of Hickory, where she has served as secretary and as scholarship committee chair.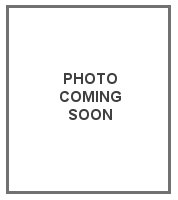 Child and Family Advocate – MeLissa Swartley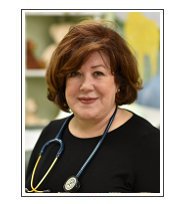 Nurse Practitioner – Julia Wetmore, CPNP-PC
Julia joined the CAPC staff in the summer of 2014. She is a certified pediatric nurse practitioner with a PhD in nursing education. Julia also teaches nursing at Western Carolina University. She has over 30 years of combined experience in pediatric nursing and nursing education. She is rostered by the State of North Carolina to perform child medical exams in cases of suspected sexual and physical abuse and neglect.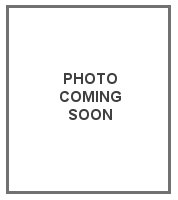 Medical Office Assistant – Kayla Goff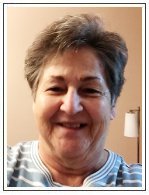 Spanish Interpreter – Aurora Delatorre
Prior experience as Spanish Interpreter include Craven County Health Department, and Interfaith Refugee Ministries in New Bern, NC. Retired from an office environment related to insurance in the medical and dental fields, where I worked for 30 years for the same Corporation, starting in a secretarial position and retired in 2007 as Vice President of Operations. Relocated to New Bern, NC with my husband. After settling in New Bern, because of my combined knowledge of Spanish and Medical terms, I was referred as Spanish Interpreter to the Craven County Health Department and Interfaith Refugee Ministries where I worked for two years. When I became a widow, I moved to Hickory, NC, to be near my three adult children and two grandchildren, I then resumed working as Spanish Interpreter, working for CAPC for the past year.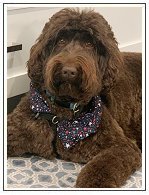 Therapy Dog – Chance
Chance was donated to the CAPC by Good Day Doodles for the purpose of therapy dog work. Chance is an Australian Labradoodle with a low/non shedding coat. While he was with Good Day Doodles, he received early neurological stimulation and socialization to increase the likelihood of success as a therapy dog. He was temperament tested as a puppy and at 2 months old he was selected specifically for work at the CAPC.
Chance began his work with the CAPC September 3, 2019. At four-months old Chance began his formal training with Achieve Obedience Academy's head trainer. Chance has completed basic obedience, marker training, advanced obedience, and public access training. He has received his AKC Canine Good Citizen title indicating that he has mastered ten specific obedience skills. Chance provides animal assisted interactions to the families we serve with the goal of minimizing stress and providing support to children and families in Catawba County impacted by child sexual and physical abuse. Chance also provides support to members of our multi-disciplinary team to reduce the impacts of vicarious trauma. Chance is half-way through his formal training, with goals that include being registered as a therapy dog and attending court proceedings with children to provide support when they testify.