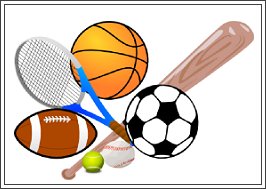 The news continues to be filled with stories about child sexual abuse in youth sports; sometimes at the highest levels
of competition. These cases can instill fear in any parent of a young athlete but there are some steps we can all take to protect children while they enjoy participating in organized sports.
First, most coaches are not abusers. In fact, most adults giving their time, talent, and energy working and volunteering
in youth sports programs do so because they truly care about kids. The relationship between child and coach can be one of the most important and memorable in a child's life. Unfortunately this opportunity to create such bonds with children provides an enticing environment for a perpetrator, so knowing what to watch out for is critical.
Here are a few simple practices to keep everyone safe:
All youth sports organizations should perform background checks on coaches and volunteers.
Athletic programs should have policies that clearly state the safety rules including minimizing one on one time between coaches and athletes and prohibitingcontact outside organized program activities. The "Rule of Three" requiring at least 2 adults and 1 child or 1 adult and 2 children is a great example.
Coaches and volunteers should be trained in child sexual abuse prevention training.
All policies should be made clear to coaches, volunteers, and parents and there should be zero tolerance for policy violations.
A code of conduct signed by all coaches and volunteers should outline appropriate behaviors with children including physical and touching boundaries.
Parents should seek organizations that have clear policies and be wary of any person who attempts to break the rules.
Parents should talk to their kids about their bodies and personal boundaries and what to do if someone violates those boundaries.
Parents can also use media coverage of the Sandusky trial as an opportunity for open dialog with their children about sexual abuse. Visit www.D2L.org/talkingtips for advice.
Parents don't have to be paranoid, just educated and watchful. Coaches don't need to feel fearful around children or afraid to step up and coach, they just have to abide by the policies, and be smart about interactions with athletes. As responsible adults, we can all be a part of the team of protection!
Children's Advocacy & Protection Center
4360 County Home Road
Conover, NC 28613
Phone: 828-465-9296
Email:  AOpdyke@CatawbaCountyNC.gov